Help – Healthcare company joins Colive Voice health study
Help is a Luxembourg-based home help and care company providing high-quality services to clients for over 25 years. As a subsidiary of the Luxembourg Red Cross, Help has a wealth of experience in nursing care, personal care, household support, and assistance to people who are losing their autonomy or who are debilitated by a health condition to live at home while maintaining a quality of life that meets their expectations.
Depending on the needs of the clients, more specialized activities such as occupational therapy, psychosocial support or physiotherapy are also offered. People who are dying, and their family caregivers, can also receive specialized care and support. In addition, Help offers its clients a varied program on a social and cultural level, as well as holiday stays abroad, supervised by care teams to ensure continuity of care.
Help's mission is to provide patients with the support and care they need to live as independently as possible in their own homes. To achieve this goal, Help's team of healthcare professionals works closely with patients and their families to develop personalized care plans that meet their unique needs and preferences.
At Help, the well-being of patients is at the heart of everything the company does. The company's goal is to help patients maintain their independence and dignity while receiving the care and support they need to live comfortably in their own homes.
Help is a network consisting of various partners: Service des Aides et Soins de la Croix-Rouge luxembourgeoise, Hôpital Intercommunal de Steinfort, Syrdall Heem asbl and Uelzechtdal asbl. The Help network comprises 1,300 employees working in 22 local aid and care centers throughout Luxembourg. In addition, Help operates 8 care centers for elderly people, 6 Senior Clubs and 4 structures for supported housing.
Actions put in place for supporting Colive Voice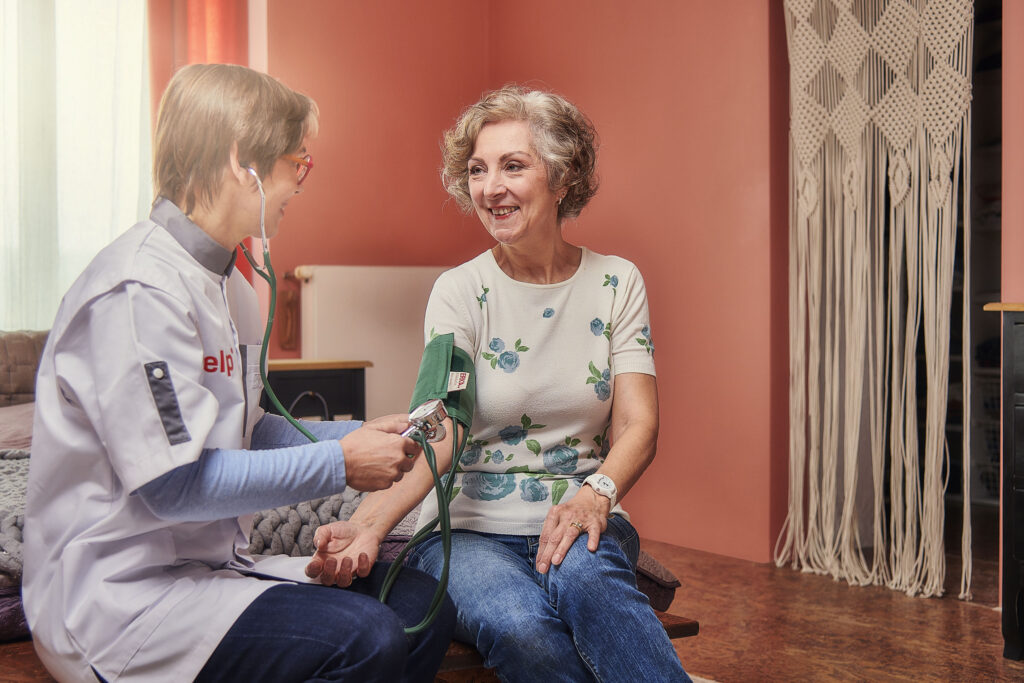 Help will contribute to the study by providing access to its network of patients, caregivers, and healthcare professionals. The company will also support the study's outreach efforts and help raise awareness about the importance of early detection and prevention of chronic diseases.
Help is committed to providing the highest quality of care to its patients, and this includes participating in innovative research that has the potential to improve their health outcomes. By joining the Colive Voice Health Study, Help is demonstrating its commitment to advancing the field of healthcare and making a positive impact on the lives of patients and their families.
Help is proud to announce that it has joined Colive Voice as a partner. By joining the study, we hope to contribute to the development of innovative solutions for the early detection and prevention of chronic diseases. As a home care company, Help has a unique perspective on the daily lives of patients and their families and is committed to improving their quality of life.

Catherine Gapenne (Director of the care services of the Luxembourg Red Cross, member of Help) and Castor Aguilera (Nursing Director of Help)